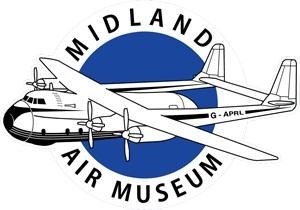 FREE TICKETS to Visit Midland Air Museum
The Hydraulic Centre Ltd are a good friend of Midland Air Museum at Bagington, we have FREE TICKETS available to visit the museum for any of our customers who would like them. Please email us: sarah@hydraulic-centre.com with your details to request and the number of tickets you would like.
We have a limited number of tickets available so don't delay! for more information about Midland Air Museum you can visit their website: www.midlandairmuseum.co.uk. It is a fantastic day out, open seven days a week, free parking, lots to see and do, so request today and we will get straight back to you!