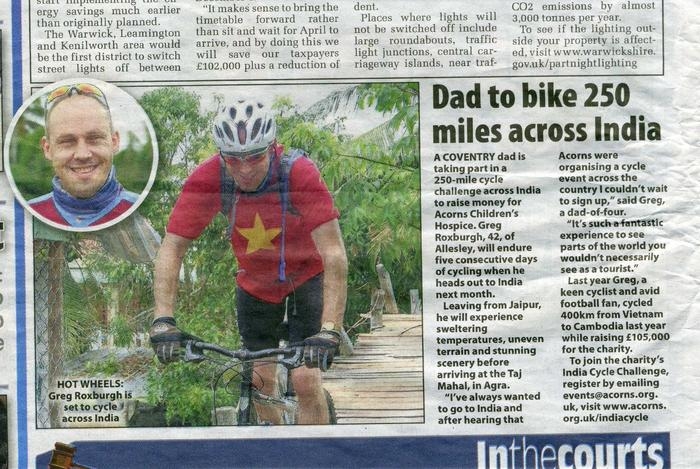 Greg Makes the Papers!!
On Your Bike!
Our Sales Office Manager 'Greg Roxburgh' made the news this week as he plans his latest challenge to cycle 250 miles across India.
He will complete his amazing venture in November 2013 and we would all like to congratulate him on his efforts and wish him the best of luck for the ride next year.